"Miss Mary's lessons still stick with me today. She encouraged me to pursue music, and I now have a Bachelor of Music from Furman University and a Master of Fine Arts from The Boston Conservatory at Berklee. I love you, Miss Mary!" – Christine Caton, Professional Singer in NYC
WPS has offered vocal instruction to a limited number of students since our early years back in the nineties. Our vocal students are taught the basics: vocal exercises, breath control, diction, phonation, vocal registration. At present, our vocal students are actively learning art songs, folk songs, and musical theatre. 
In the past two years, we have placed first in every voice competition our students have entered, including first place at FFMC state competition in Musical Theater solo voice and Musical Theater vocal duet. WPS also trains our vocal students for the prestigious Royal Conservatory of Music exams in voice, and our students have exceptional scores. We pride ourselves in being able to get even our most shy students to come out of their shell and really love the stage.
Musical Theater is a great deal of fun, as it mixes music with acting. Imagination, costumes, props, bring a role to life. Our lessons are full of ideas, creativity and laughter as we choreograph each musical theater solo.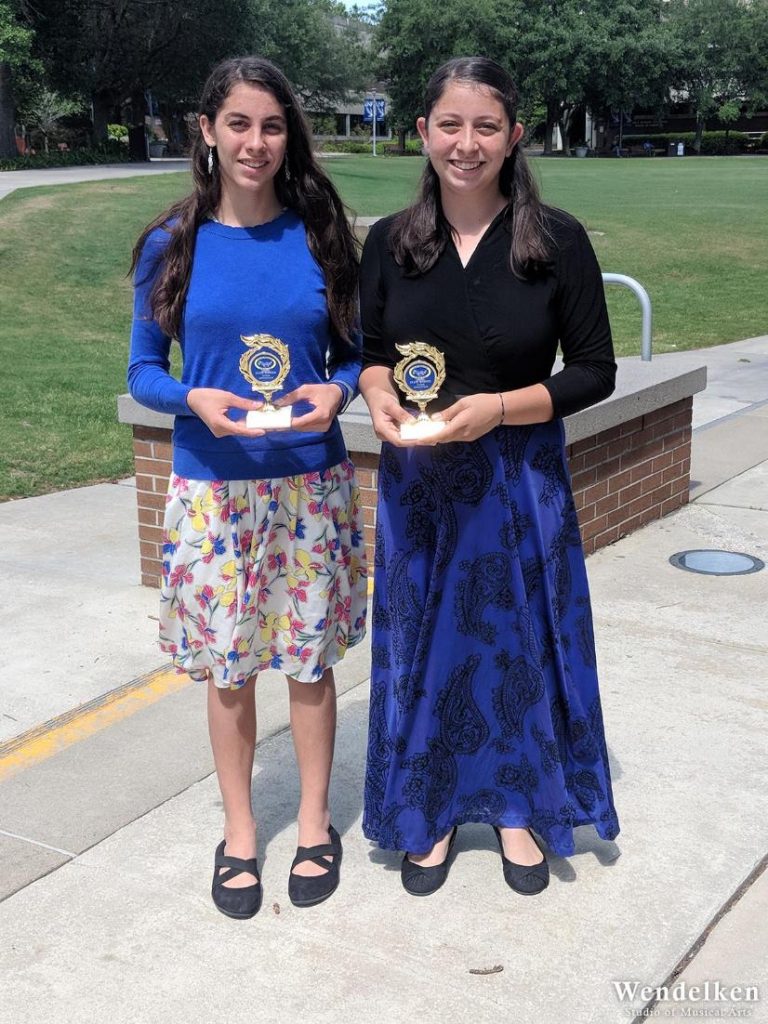 "Ms. Wendelken has drawn a very shy girl out of her shell and given her the instruction, skill, and confidence to sing beautifully. She has won first place at numerous competitions as well as at the Federation Festival State competition. But even more than the awards is the love and joy she has come to have for music and a standard of excellence that has been gleaned from Ms. Wendelken." – Dawn Perdomo, parent.