About Wendelken Piano Studio Founder, Miss Mary Wendelken
"Miss Mary has an amazing ability to take your musical abilities and morph them into their highest potential. I look back on the hundreds of lessons I've had with Mary as the most positive, fun, enriching experience in my musical career." – Kyle Rothenberg, State Winner, 1st Place, Scholarship recipient, Piano Performance, Florida State University
Founder of Wendelken Piano Studio in 1996, Mary Wendelken pursued her career as a concert pianist and chamber musician before returning to the US from England. Mary has been successful in numerous state, national and international piano competitions, including the Columbus Symphony Orchestra Piano Competition, twice in the American Music Scholarship Association International Finals, and the Cleveland Symphony Concerto Competition, amongst many others.
Ms. Wendelken received her Bachelor of Fine Arts in Piano Performance, Magna Cum Laude from SUNY Purchase, Westchester, New York, studying with concert artist Tung Kwong-Kwong. Through Ms. Tung, the last protégé of Artur Schnabel, Ms. Wendelken received training stemming from a direct teaching lineage from Beethoven which made her six teachers from Beethoven and four teachers from Franz Liszt.
Applauded for her "warm tone and tender expression" and hailed a "dynamic force, at once passionate and graceful" (New York Classical Review), Ms. Wendelken has shown an impressive range of mastery, from Mozart to Schoenberg. Hailed by Jeffrey Kahane as someone of "Incredible conviction…You know what you wish to say and how to say it! Brava!'.
Performance venues have included Cincinnati Palace Theater; Weigel Hall, Columbus; Westchester Performing Arts Center, New York; Juilliard School of Music Recital Hall; St. Martins in the Fields, London, Royal Academy of Music, London; and many others.
Ms. Wendelken has taught piano at Pace University, Chinatown, Manhattan; the pre-college program of the Royal Academy of Music, and at the University of South Florida. Ms. Wendelken has maintained select private studios in New York City, London, and Birmingham, England. Wendelken Piano Studio, of Tampa Palms, Florida has been named a Royal Conservatory Founding School, and a leading private classical school in the United States for over 25 years.
Ms. Wendelken is best known for her dynamic interpretations of the classics, and her unique ability to inspire her students' enthusiasm for music. Her flair for weaving stories of the composers and the period of each piece into her lessons brings the works alive, leaving students engaged and inspired to practice and succeed. Students of all ages and levels who love music find a lasting home at Wendelken Piano Studio, with the average student remaining over ten years and achieving an advanced level of proficiency in piano.
Unique contributions to the area of pedagogy include her personal program for presenting serious classical piano instruction in an engaging style that is widely appealing to the 21st Century student. This program results in students with unusually elegant style, expressive sound and professional technique. Students of this method, from 5 to 85, are standouts in any recital, competition or performance situation.
Successfully bridging the gap between classical music and the modern student has made Wendelken Piano Studio Tampa Bay's premiere place for the study of piano for students of all ages and levels. Places at our studio are in demand, and draw students from all parts of Florida as well as around the United States.
Ms. Wendelken has won many awards and accolades for her achievements. Ms. Wendelken received her Bachelor of Fine Arts in Piano Performance, Magna Cum Laude from SUNY Purchase, Westchester, New York, studying with Tung Kwong-Kwong.
Postgraduate Studies were done in the Master of Music Program in Piano Performance at London's prestigious Royal Academy of Music, under the tutelage of Piers Lane.
Performance venues have included Cincinnati Palace Theater; Weigel Hall, Columbus; Westchester Performing Arts Center, New York; Juilliard School of Music Recital Hall; St. Martins in the Fields, London, Royal Academy of Music, London; and many others.
Our Philosophy:
"I built my studio upon three beliefs: One, that all humans are bettered by participation in art, in music. Two, that music is a language that deserves to be taught with the utmost skill, care and reverence, because truly great music does not happen by accident. And three, learning must be engaging, because deep down, we are all like children; we do best what brings us pleasure. With these always in mind, I have taught more than a thousand students, many of them for a decade or more, from beginners to professional musicians. They all share one thing in common; the desire to learn to play masterfully." -Mary Wendelken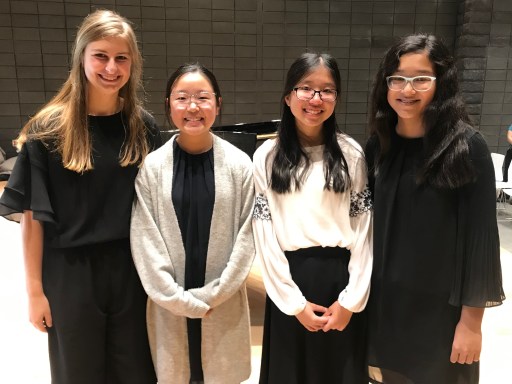 Growing Strong from our Classical Roots
We are a smaller, elite school. Think of us as a "Boutique Studio" for top-tier classical training.
Our background is Performance, not pedagogy. Our founder learned extraordinary teaching methods from some of the finest classical performers of the 20th Century, not from reading books about how to teach.
Our program is as simple as it is ambitious: we offer top-tier classical training with a Royal Conservatory of Music degree program to back it up. We've taken something ancient and made it modern; something complex and made it knowable.
"Classical training" is simply this: You will be taught not only what to do but exactly how to do it. You will be taught "how" to produce thousands of sounds on the piano. There are ways to use your body, arms, wrists, hands and fingers to create countless effects. Classical technique is the best basis for playing anything from jazz to popular, rock to Bach.
What this means to our students:
You will be patiently and expertly taught, with care and kindness.
Music will be fun again.
Each student counts. You will not "get lost in the shuffle" here.
You'll receive careful preparation for recitals, competitions, exams, and you'll enjoy the feeling of confidence that only comes with excellence. 
You will attend concerts, field trips, and make friends with other musicians.
Very quickly, you will begin to stand out from the crowd. You will come to identify as an artist who takes their music seriously.
Most of our students wind up staying with their piano studies throughout school, reaching an advanced level of expertise.
We will keep you interested! Things are always lively, with frequent performance classes, recitals, competitions, recording sessions, videos and more.
We are a friendly, warm studio of musicians, brought together by our love of music.
Helping musicians who are "burnt out" rediscover their love and enthusiasm for music is one of our specialties!
We offer more activities than any other music school in the area: RCM prep and exams, competitions, festivals, recitals, duet-trio-quartet ensembles, music theory, composition, etc.
Unique opportunities like learning a piano concerto, playing in an ensemble, composing a song, creating and performing a "story recital", making videos.
Music Organizations and Affiliations:
Royal Conservatory of Music:
– Mary Wendelken is the center representative of Asheville, NC.
– Founding Teacher for the Royal Conservatory of Music
– Founding Teacher for Royal American Conservatory Examinations
and founder of Wendelken Piano Studio, RCM Founding School
National Federation of Music Clubs:
Florida Federation of Music Clubs:
– Mary Wendelken is President of "Giocoso", FFMC Senior Club.
– Mary Wendelken is founder of "MUSE", FFMC Junior Club for teens and pre-teens
In addition to being creator for Wendelken Piano Studio Youtube.com page, Wendelken Piano Studio is proud to be active in:
– Hand to Hand
– Senior-Junior Music Mentorship and
-Recording Project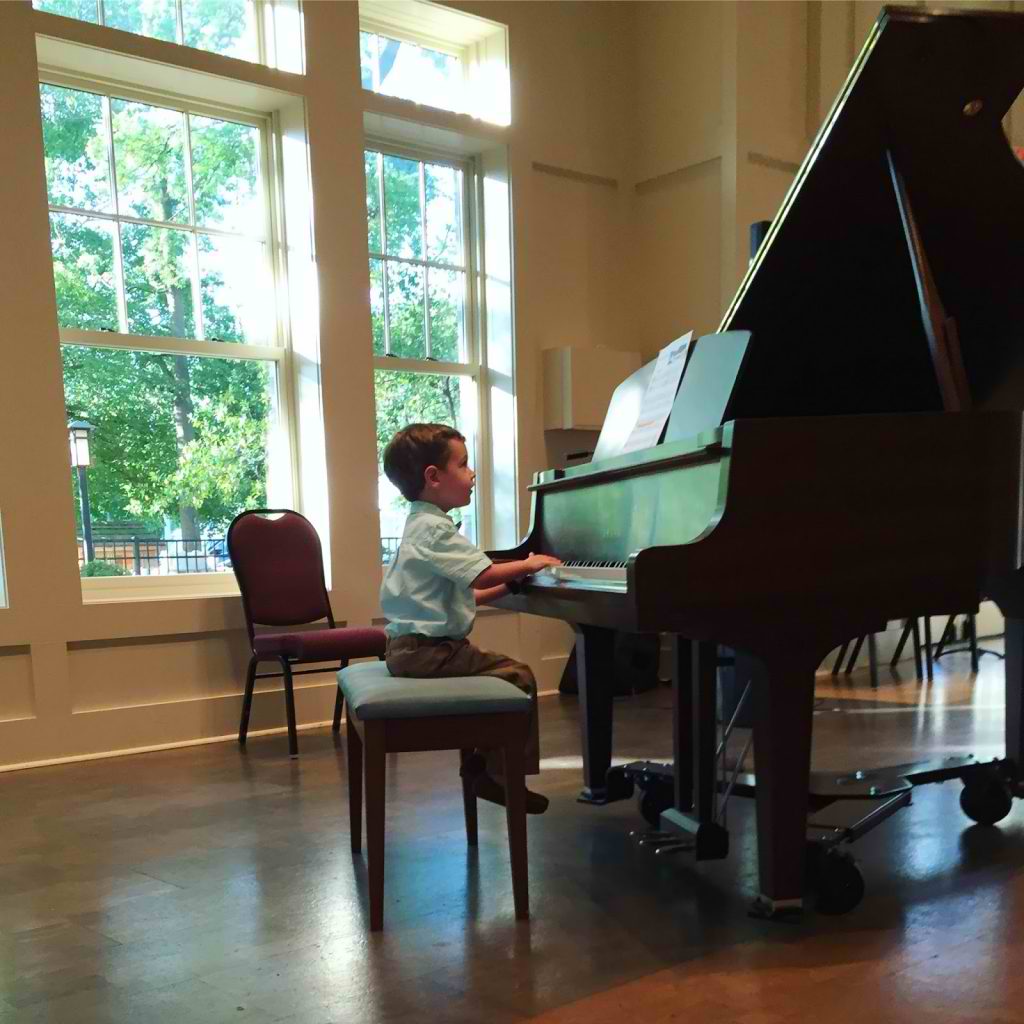 "It is such a privilege to study piano with Ms. Mary. Whenever I have a lesson with her, I feel as if she's taken me in as her own child." ~ Annie Vann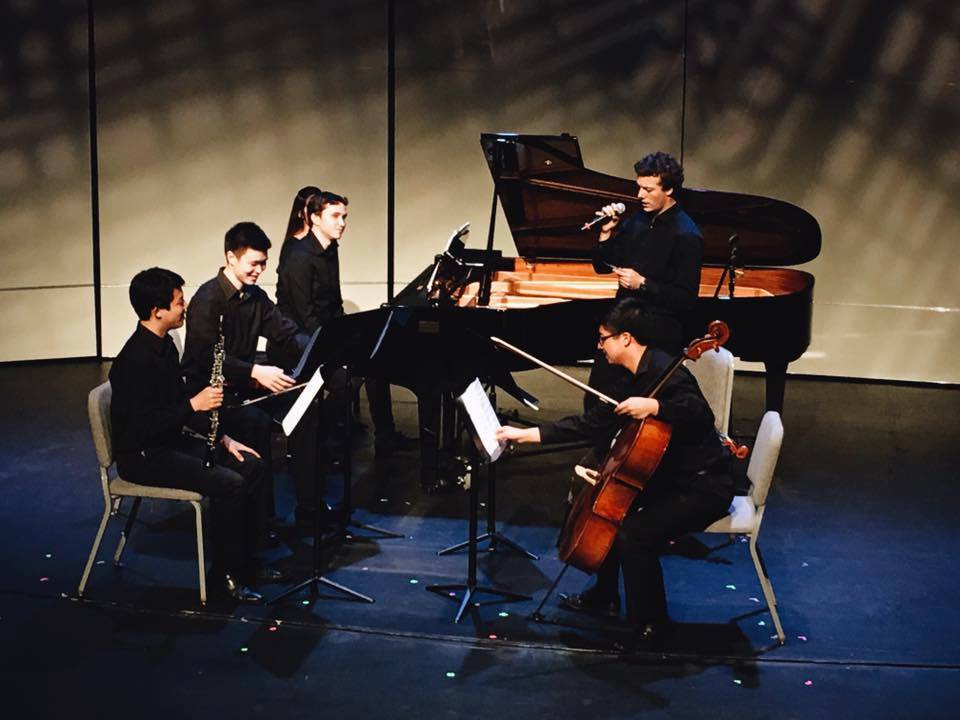 "I have continued my music education in college working as co-president of Georgetown University's Chamber Music Program, a position that I undoubtedly wouldn't have received if it weren't for the knowledge I gained from Wendelken Studio." ~Austin Booth, WPS Alumni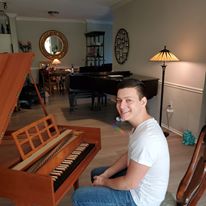 "Mary brought me from the level of a complete beginner to an advanced pianist throughout my time with her, preparing me for college-level piano performance." ~Ayberk Aydin, WPS Alumni and Music Scholarship Winner, Florida State
Additional Affiliations and Certifications:
WPS Musical Family Tree and our link to the great Beethoven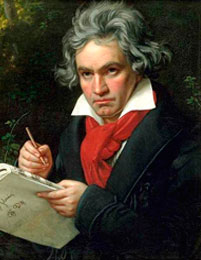 Ludwig Van Beethoven
Taught by Mozart. German composer and virtuoso pianist. He was an important figure in the transitional period between the Classical and Romantic eras, remains one of the most famous and influential musicians of all time.

"To play a wrong note is insignificant; To play without passion is inexcusable."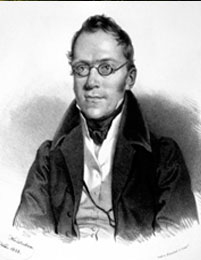 Czerny
Taught by Beethoven.Austrian pianist, composer and teacher. He is best remembered today for his books of etudes for the piano.

"Do you ask me how great a piano player you may become? Then tell me how much you practice the scales."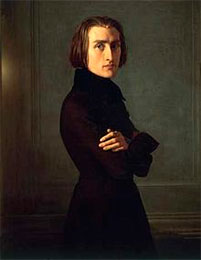 Franz Liszt
Taught by Czerny. A Hungarian virtuoso pianist and composer of the Romantic period. Today, he is considered to be one of the greatest pianists in history.

"No life without art, no art without life!"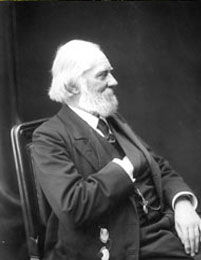 Count Leschetizky
Taught by Liszt. Famous pianist and composer in the nineteenth century, especially well-known as a piano teacher. Taught many world-class pianists including Ignace Paderewski and Artur Schnabel. Authored

"The Groundwork of the Leschetizky Method"– a dissertation reflecting the classical technique of playing the piano.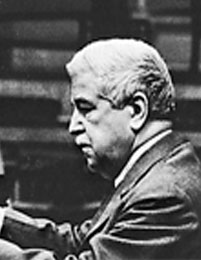 Artur Schnabel
Taught by Leschetizky. Austrian classical pianist, who also composed and taught. Renowned for his seriousness as a musician, avoiding anything resembling pure technical bravura. Widely considered to be one of the greatest pianists of the 20th century, whose vitality, profundity and spiritual penetration in his playing have seldom if ever been surpassed.

"The notes I handle no better than many pianists. But the pauses between the notes – ah, that is where the art resides."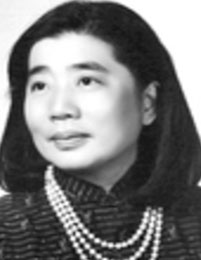 Tung Kwong-Kwong (Mrs. Ma)
Taught by Schnabel. Cited by Arthur Fiedler of the Boston Pops as his favorite soloist, Tung Kwong-Kwong has concertized throughout the world. She is founder of Manhattan's "Si Yo Society".

Tung Kwong-Kwong was the last protege of Artur Schnabel. She then went on to study with with Karl Ulrich Schnabel and Leonard Shurer, all of whom were students of the line of Beethoven.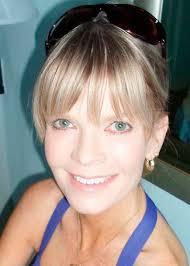 Wendelken
Taught by Tung Kwong-Kwong. Winner of numerous competitions for solo and concerto. Founder of Wendelken Piano Studio. Composer, teacher, performer, interpreter, pedagogue.

"There is always that moment with each of my students where, for the first time after perhaps many lessons, I can sit back, listen, and smile. It is then that I think, "How beautiful, I taught their heart to sing."